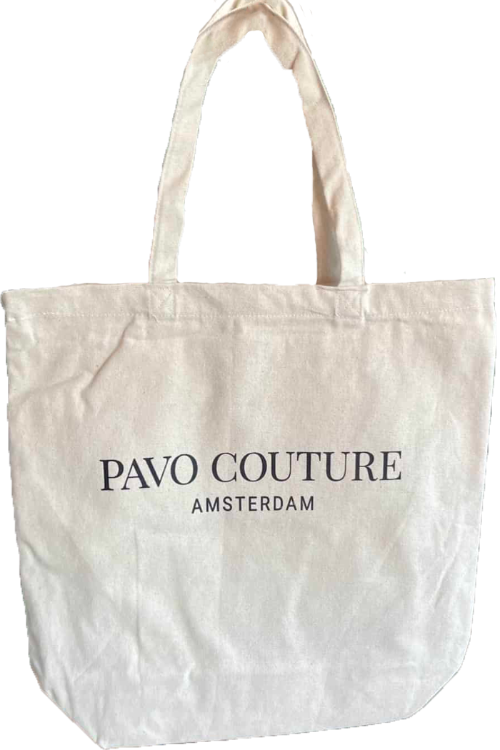 Tote bag Pavo
Alle items zijn gemaakt van dead-stock fabric of gerycycled kant. Feel good and do good in Pavo xx Elise
In stock

A Pavo Couture tote bag is the perfect accessory for carrying your belongings in style. Our tote bag is not only fashionable, but also durable and functional.
Made with high-quality materials, our tote bag is designed to last. It's large enough to carry all your essentials, whether you're going to work, running errands, or traveling.
The sleek and simple design of the tote bag with the Pavo logo in black lettering. Adding a touch of sophistication to your everyday look.
But the tote bag isn't just stylish, it's also eco-friendly. 
Whether you're a busy professional or a fashion-savvy student. Our tote bag is a must-have accessory that will elevate your style game while also being practical.
So why not add the Pavo Couture tote bag to your collection today and carry your belongings in style?
Closure:
Straps & Hooks:
Padding:
Material: