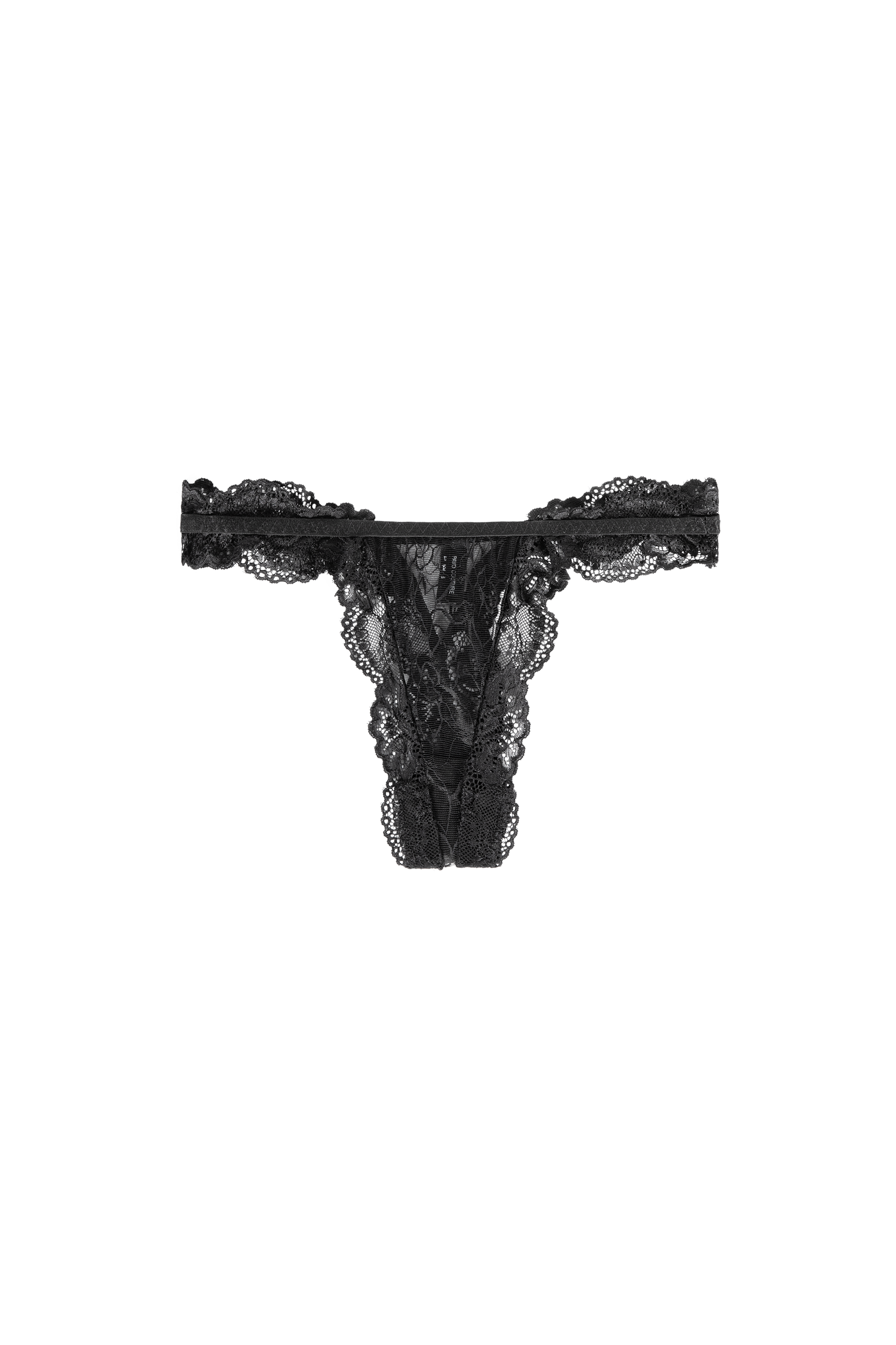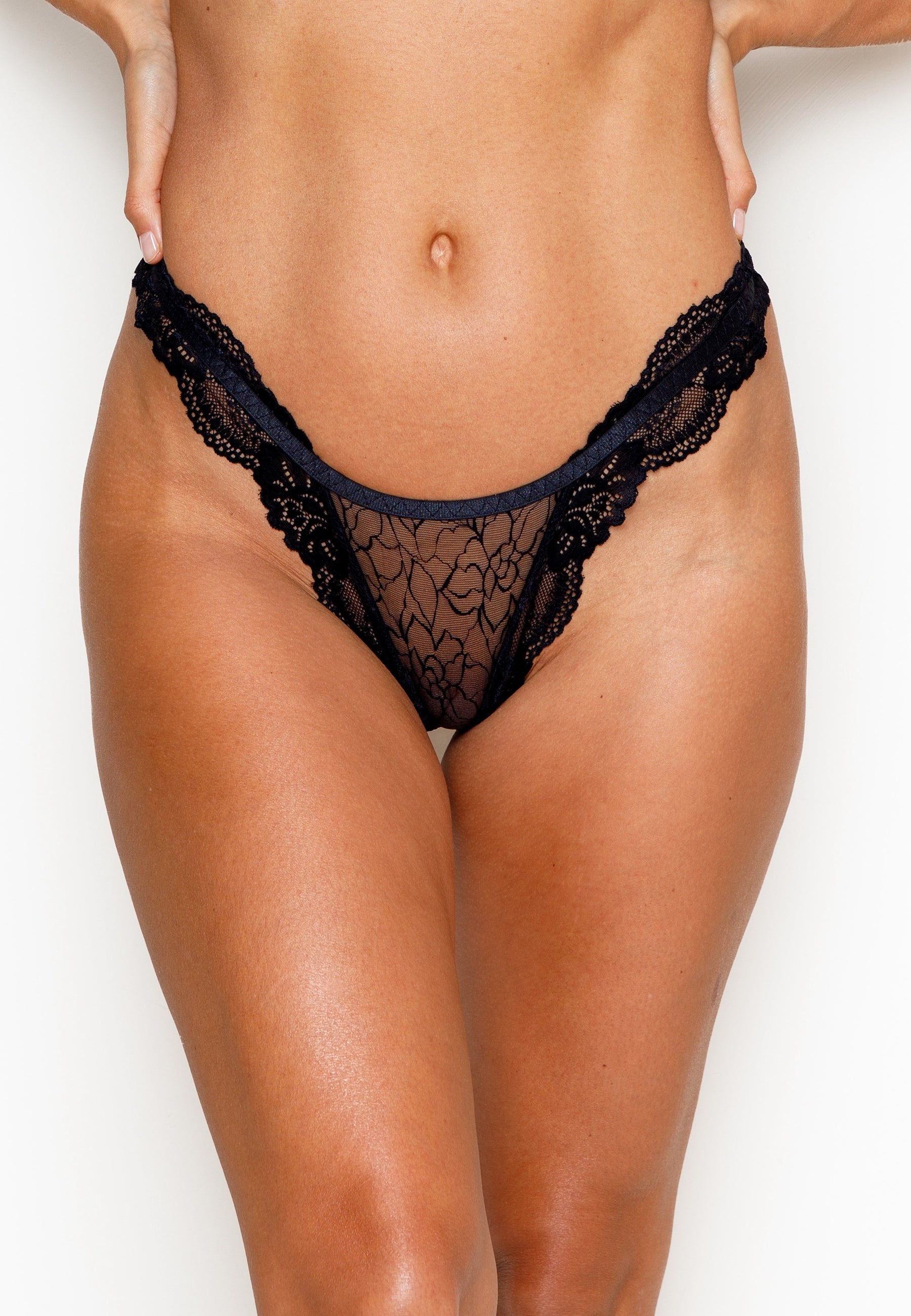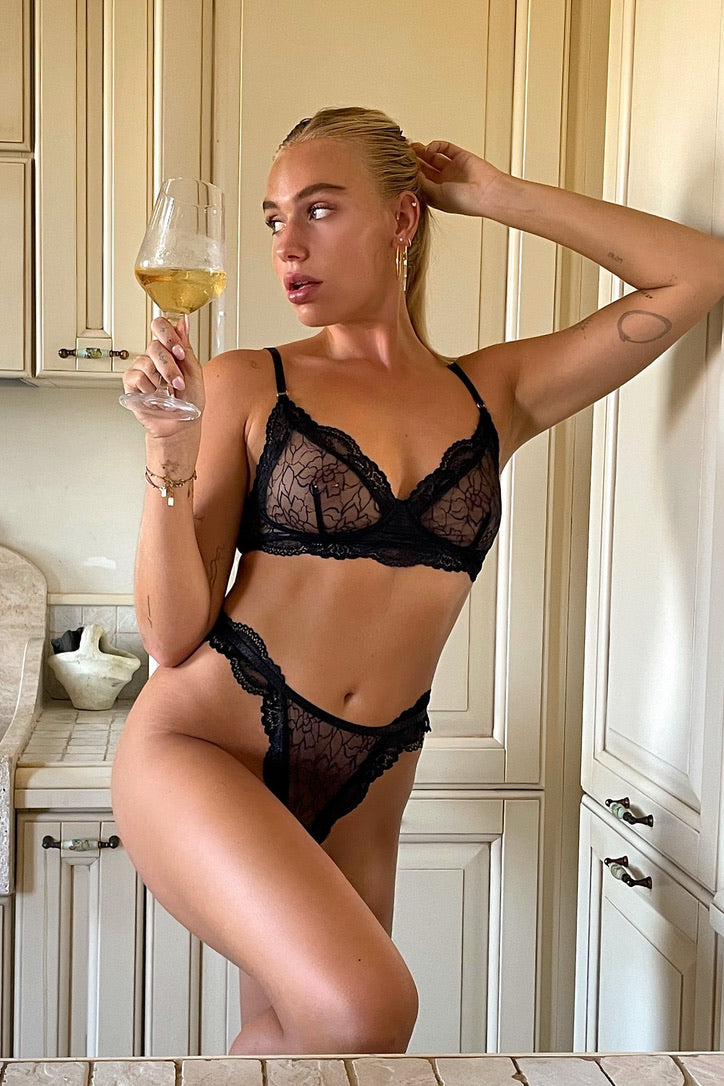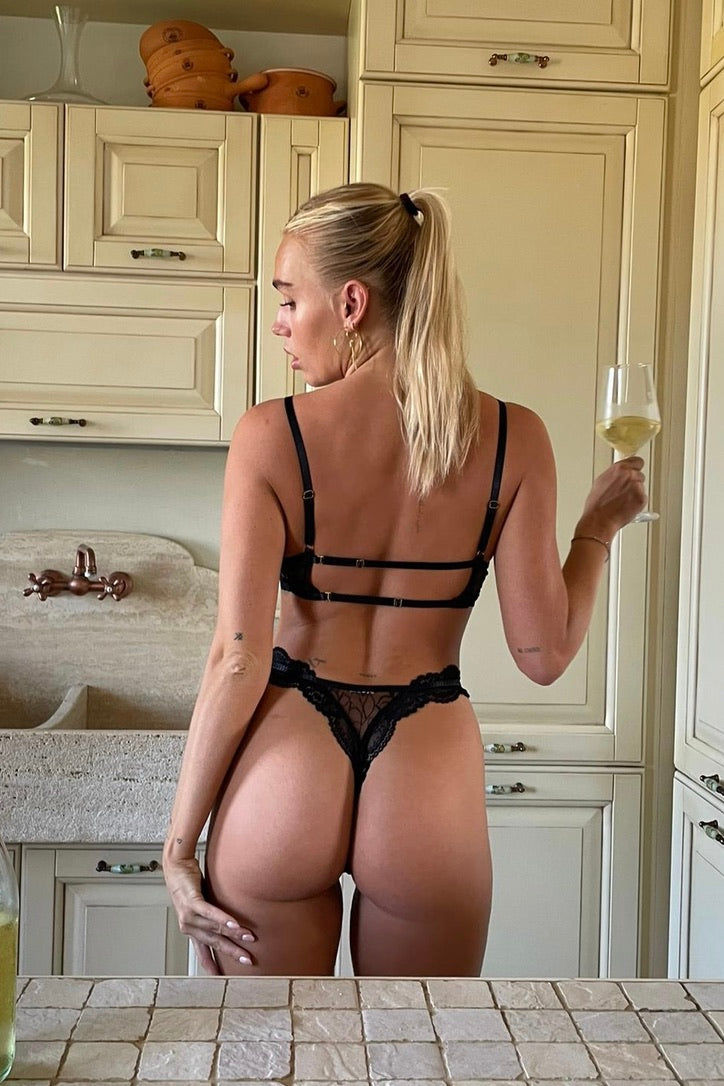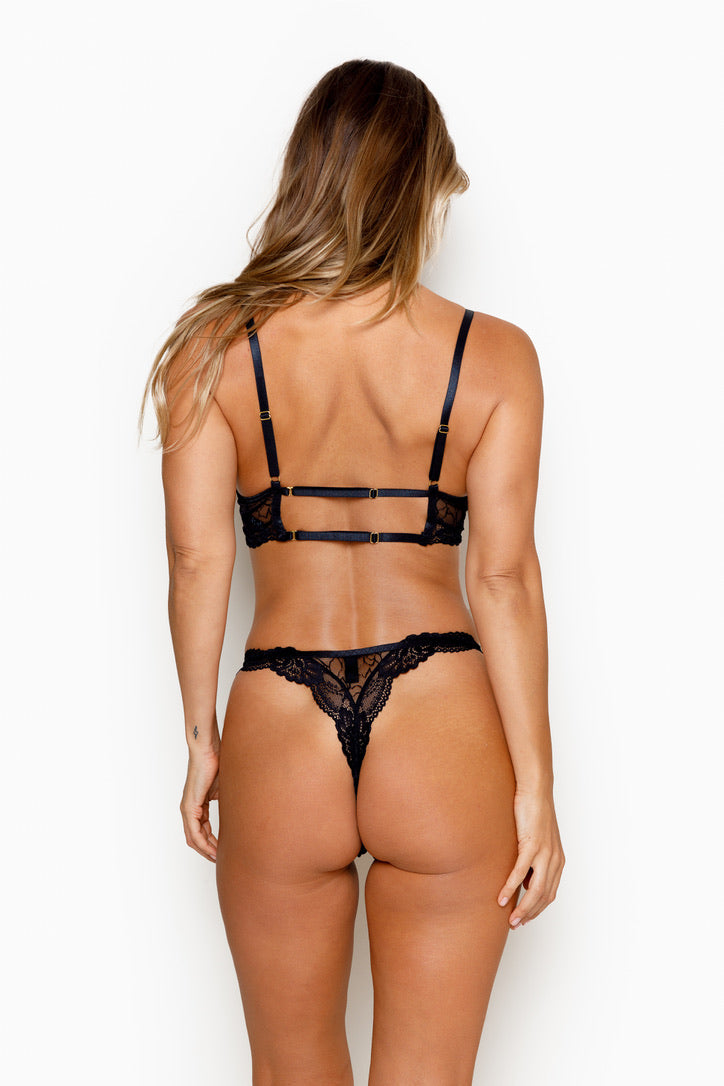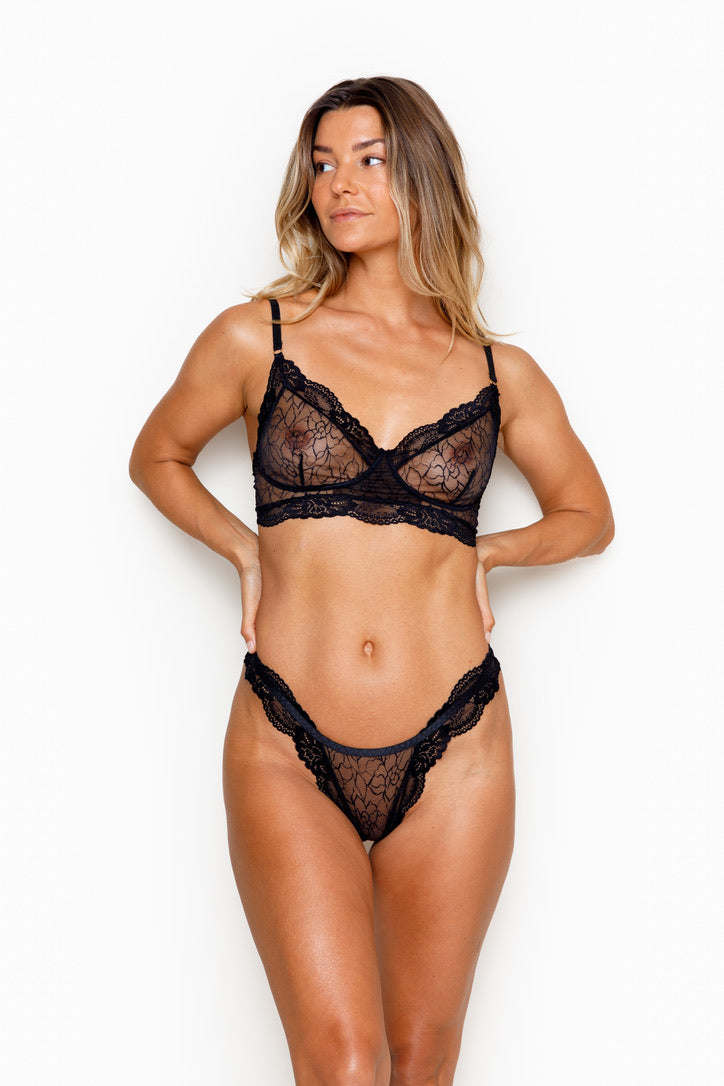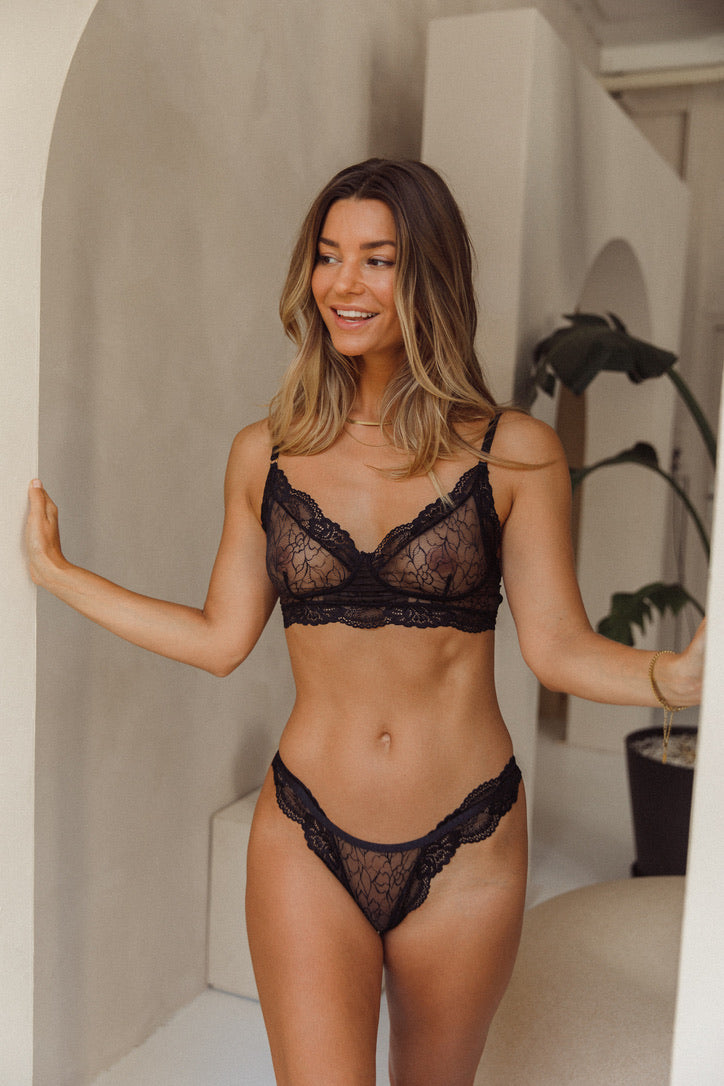 Thong Gigi Black
Alle items zijn gemaakt van dead-stock fabric of gerycycled kant. Feel good and do good in Pavo xx Elise
Only 1 left

Looking for a thong that combines beauty, comfort, and strength? Look no further than our Gigi thong with a black floral lace print. This thong is not only gorgeous, with its intricate lace pattern. But it also exudes strength and elegance, thanks to its V-shaped design.
The Gigi thong is designed to hug your figure and accentuate your curves. Its V-shaped waistband sits comfortably on your hips, creating a flattering silhouette. The thong's combination of polyester and elastane ensures that it feels soft against your skin. Also it retains its shape over time.
One of the great things about the Gigi black floral lace thong is that it's perfect for daily wear. Whether you're going to work, running errands, or just lounging around, this thong will keep you feeling comfortable and confident. And if you want to take your style up a notch, you can pair it with our Gigi bralette for a complete and chic look.
V- shaped model
Sustainbly made in Europe
Curve friendly
Closure:
Straps & Hooks:
Padding:
Material: 95% Polyester, 5% Elastane
To keep your lingerie beautiful as long as possible, we advise you to wash your lingerie in a washing bag at 30 degrees.