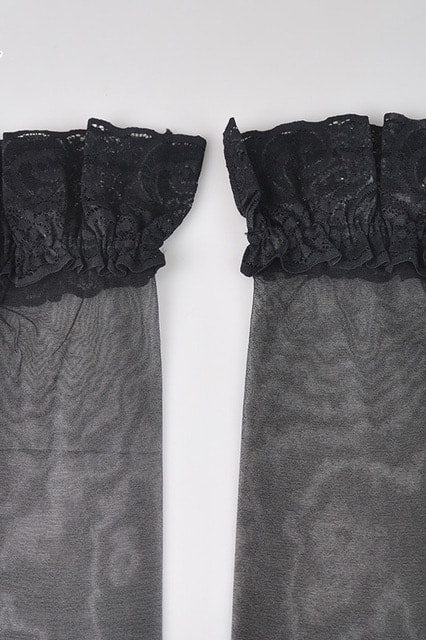 Stockings black
Alle items zijn gemaakt van dead-stock fabric of gerycycled kant. Feel good and do good in Pavo xx Elise
In stock

Black lingerie stockings are a must-have in every woman's wardrobe. They are a versatile and seductive addition to any outfit. A sexy lingerie set, a formal dress, or even a casual skirt and blouse.
One of the most popular types of lingerie stockings is the classic sheer black stocking. This style adds an instant touch of elegance and sophistication to any outfit. They can be paired with a garter belt for a traditional and sexy look. And worn on their own for a daring and sensual statement.
When it comes to choosing the right size, it's important to consider both the height and weight of the wearer. Many stockings come in a one-size-fits-all option, but for a more tailored fit, there are also options available in specific sizes. It's always best to consult the size chart provided by the manufacturer to ensure the perfect fit.
Overall, lingerie stockings are a timeless and essential piece of lingerie that can elevate any outfit and make the wearer feel confident and sexy.
Closure:
Straps & Hooks:
Padding:
Material: