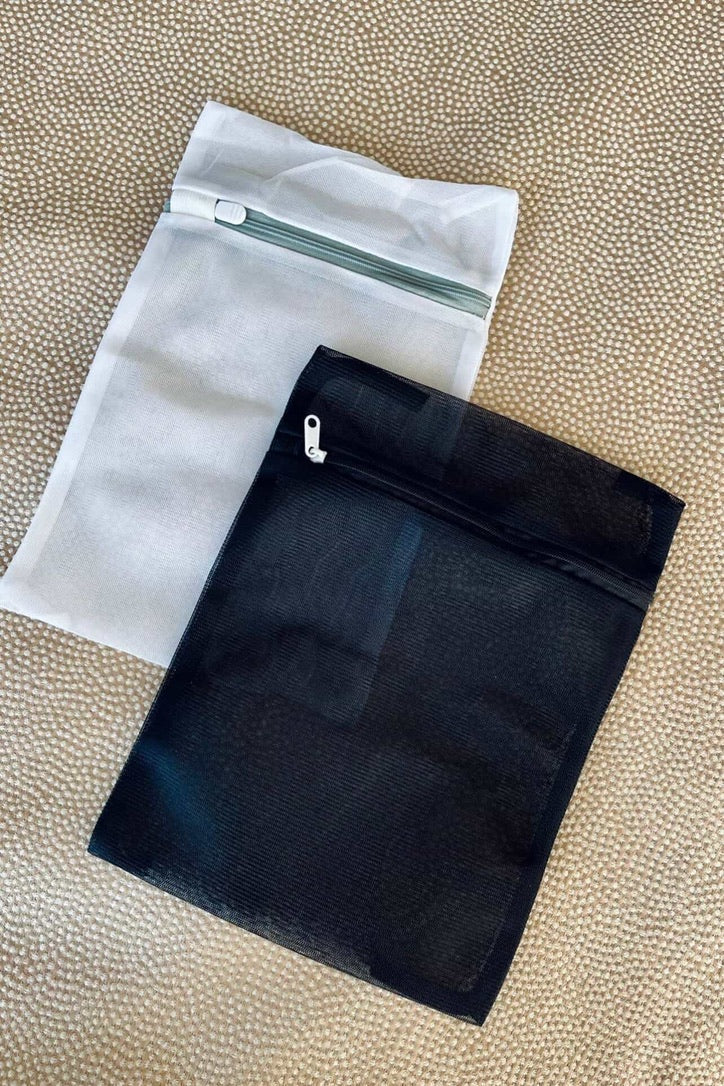 Laundry bag White
Alle items zijn gemaakt van dead-stock fabric of gerycycled kant. Feel good and do good in Pavo xx Elise
In stock

The Pavo Couture lingerie laundry Bag is the perfect solution for keeping your lingerie beautiful and well maintained for as long as possible. This laundry bag is designed to protect your delicate lingerie during washing.
With a simple design and good size, this laundry bag is easy to use and store. Simply place your lingerie inside the bag, zip it closed, and toss it into the washing machine. 
Not only does the Pavo Couture Laundry Bag keep your lingerie looking its best. But it also helps prolong the life of your underwear by reducing wear and tear. This is especially important for high-quality lingerie pieces that may require special care and attention.
Shop our collection today and add this essential accessory to your lingerie care routine to keep your underwear well maintained.
Closure:
Straps & Hooks:
Padding:
Material: