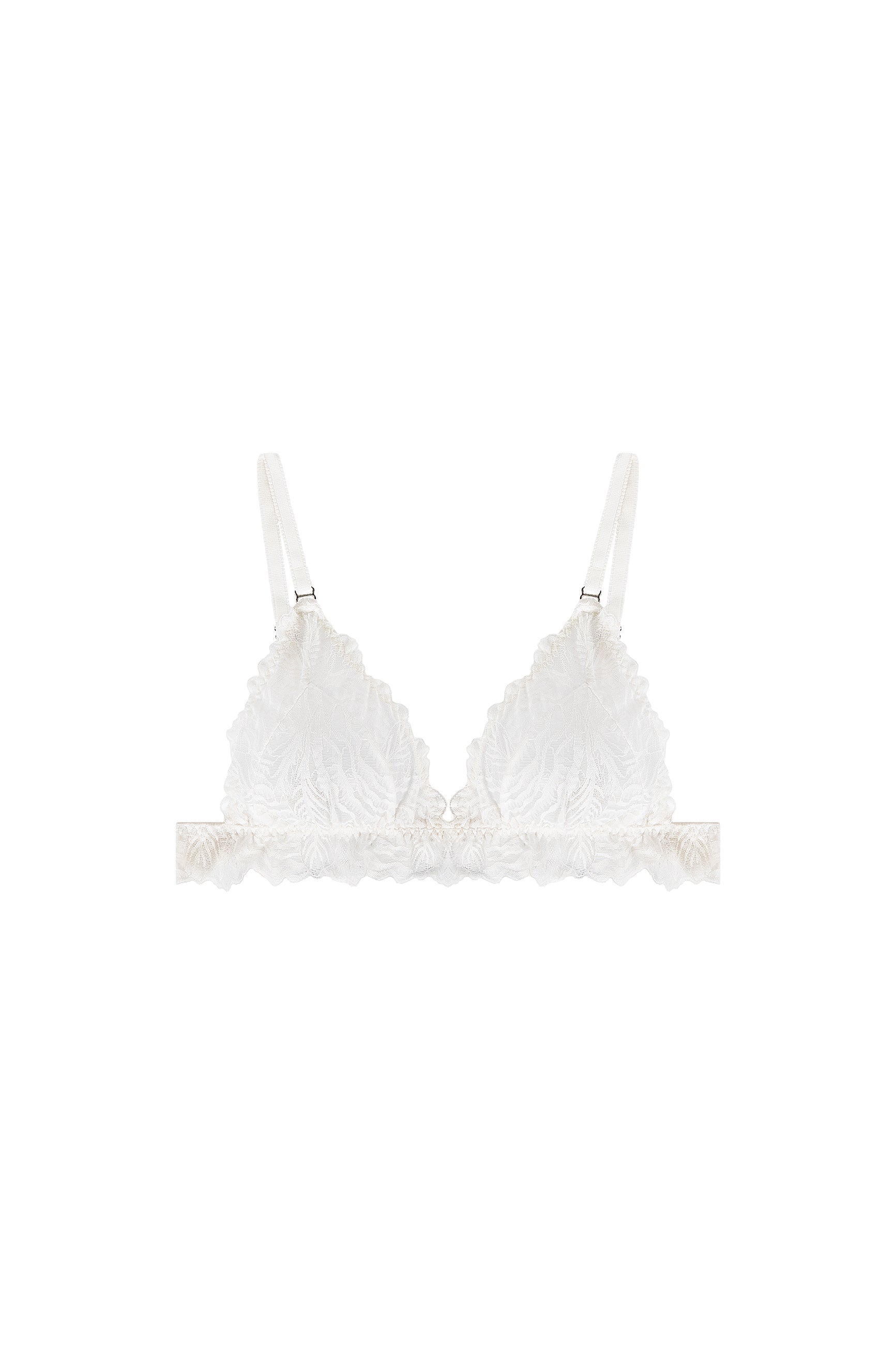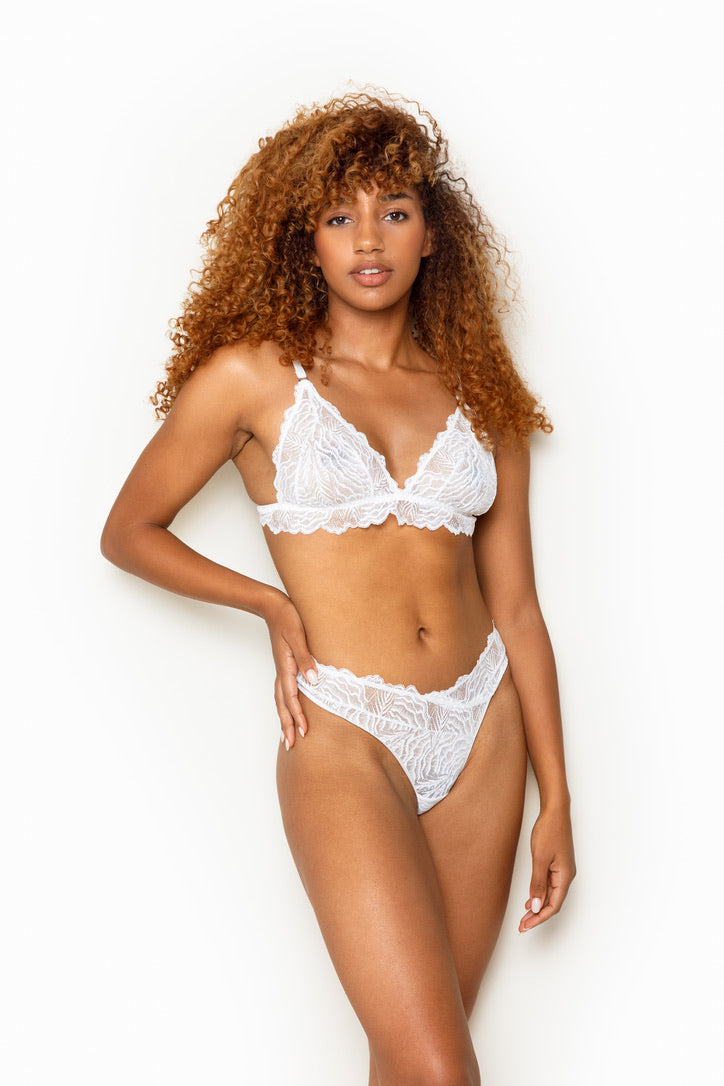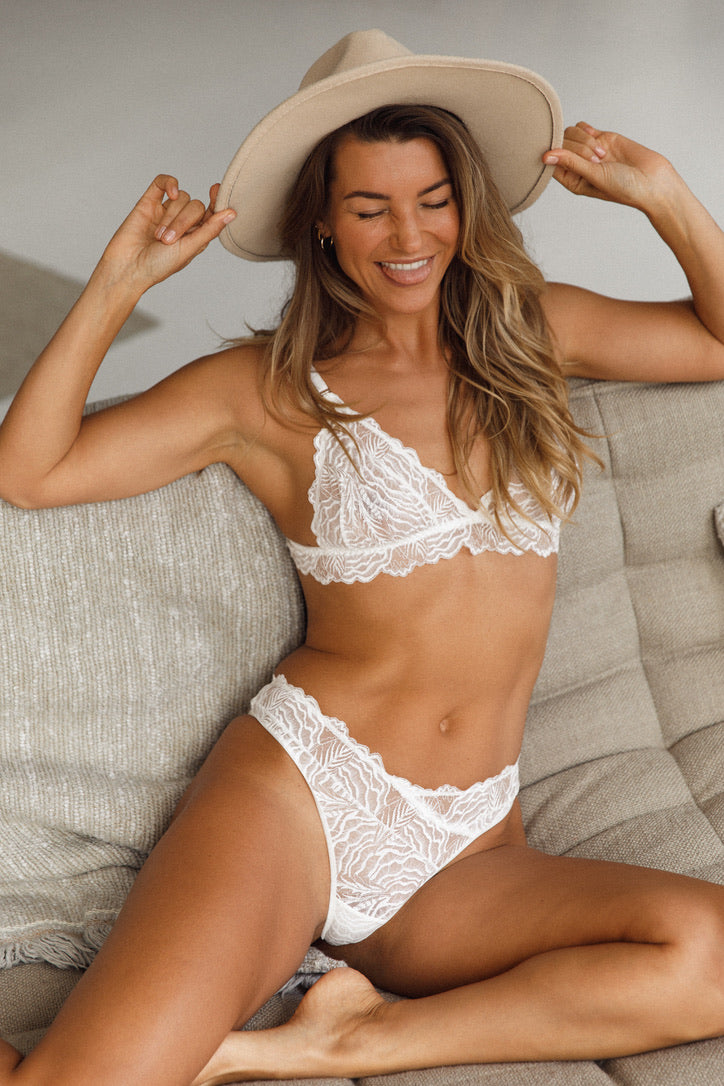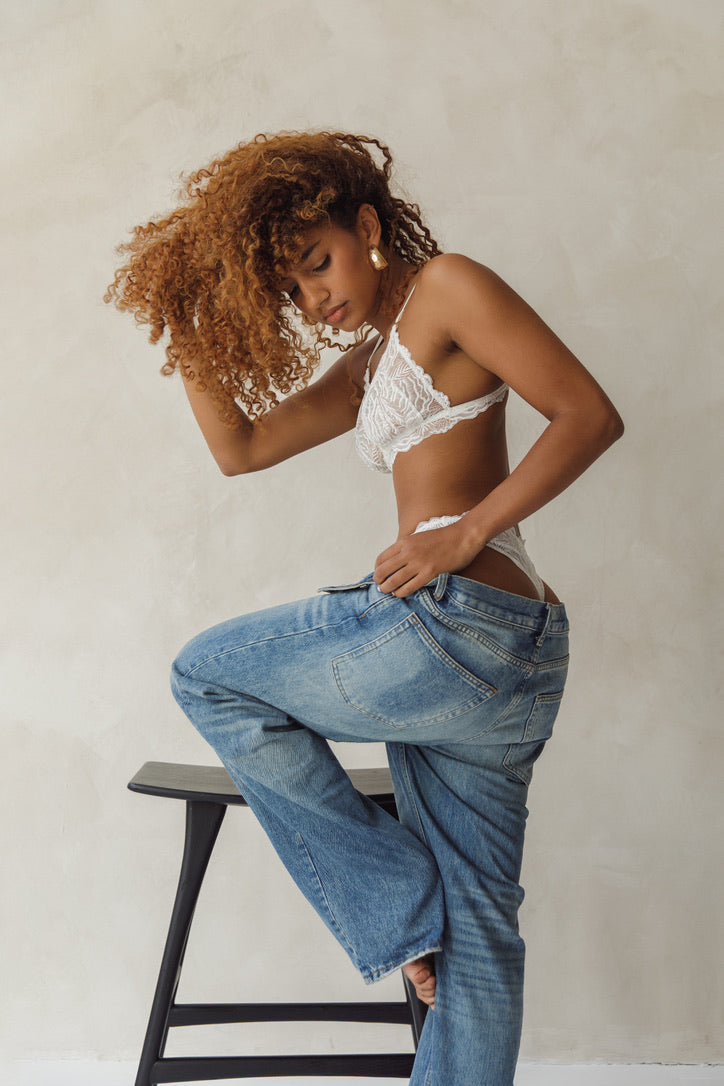 Bralette Teddy White
Alle items zijn gemaakt van dead-stock fabric of gerycycled kant. Feel good and do good in Pavo xx Elise
Only 3 left

This delicate and non-wired bra top offers the perfect combination of comfort and elegance.
Designed with adjustable straps at the shoulders and a hook closure at the back, the Teddy White lace bralette ensures a perfect fit for all body types.
But what sets the Teddy White lace bralette apart is that it's the favorite bralette of our owner, Elise. She loves how this bralette fits like a glove and how the soft lace of the Teddy bralette feels like a second skin. Elise also appreciates that the bralette is produced sustainably and made with recycled lace for you.
The Teddy White bralette is the perfect example of how you can look and feel great. This while also being mindful of the environment.
Pair this beautiful bra top with our matching Teddy White lace thong for a complete underwear set.

Comfortable set

Produced in Europe
Closure: Closure at the back
Straps & Hooks: Adjustable straps at the shoulders and at the back
Padding: No padding and no underwire
Material: 85% Polyamide, 15% Elastane
To keep your lingerie beautiful as long as possible, we advise you to wash your lingerie in a washing bag at 30 degrees.