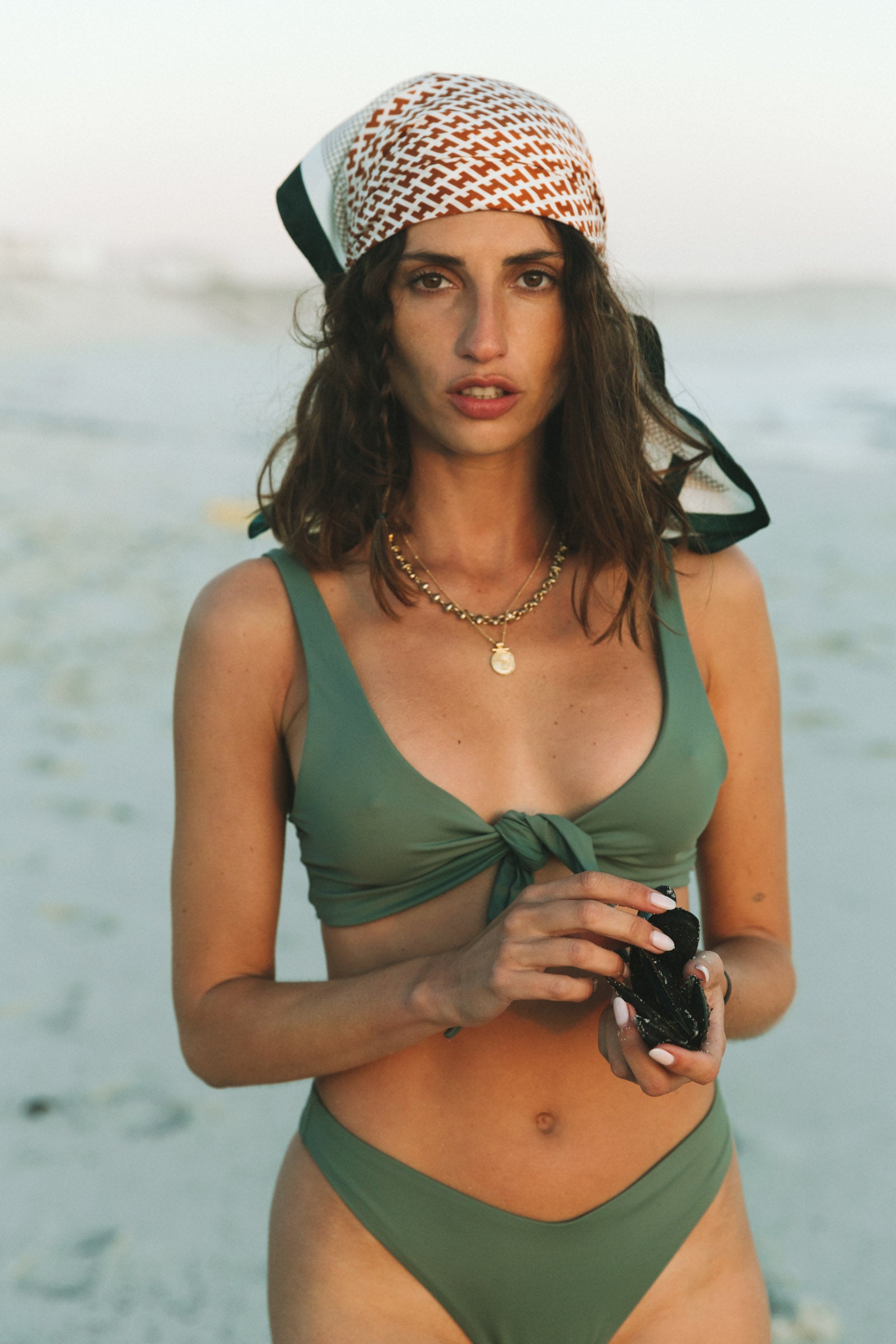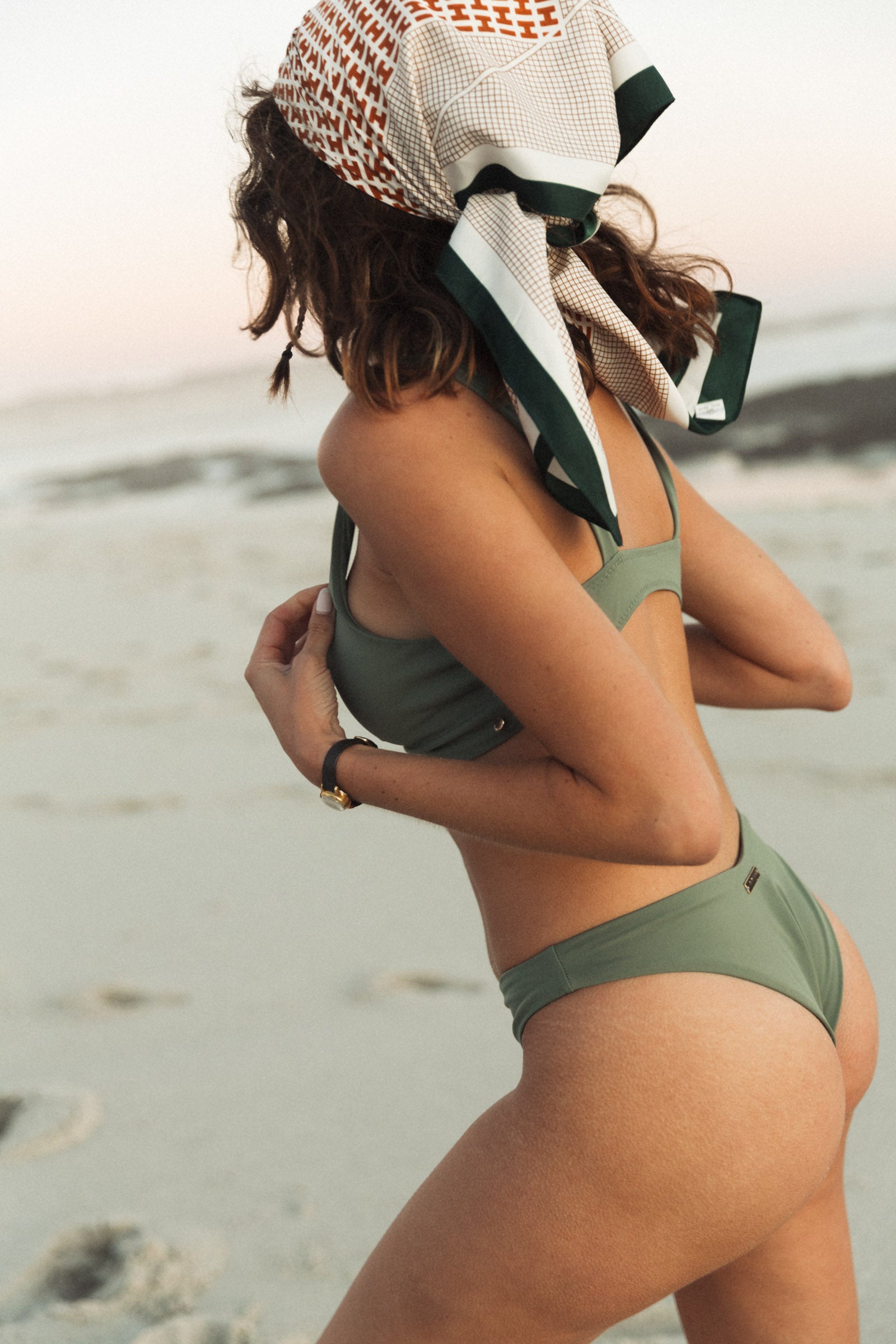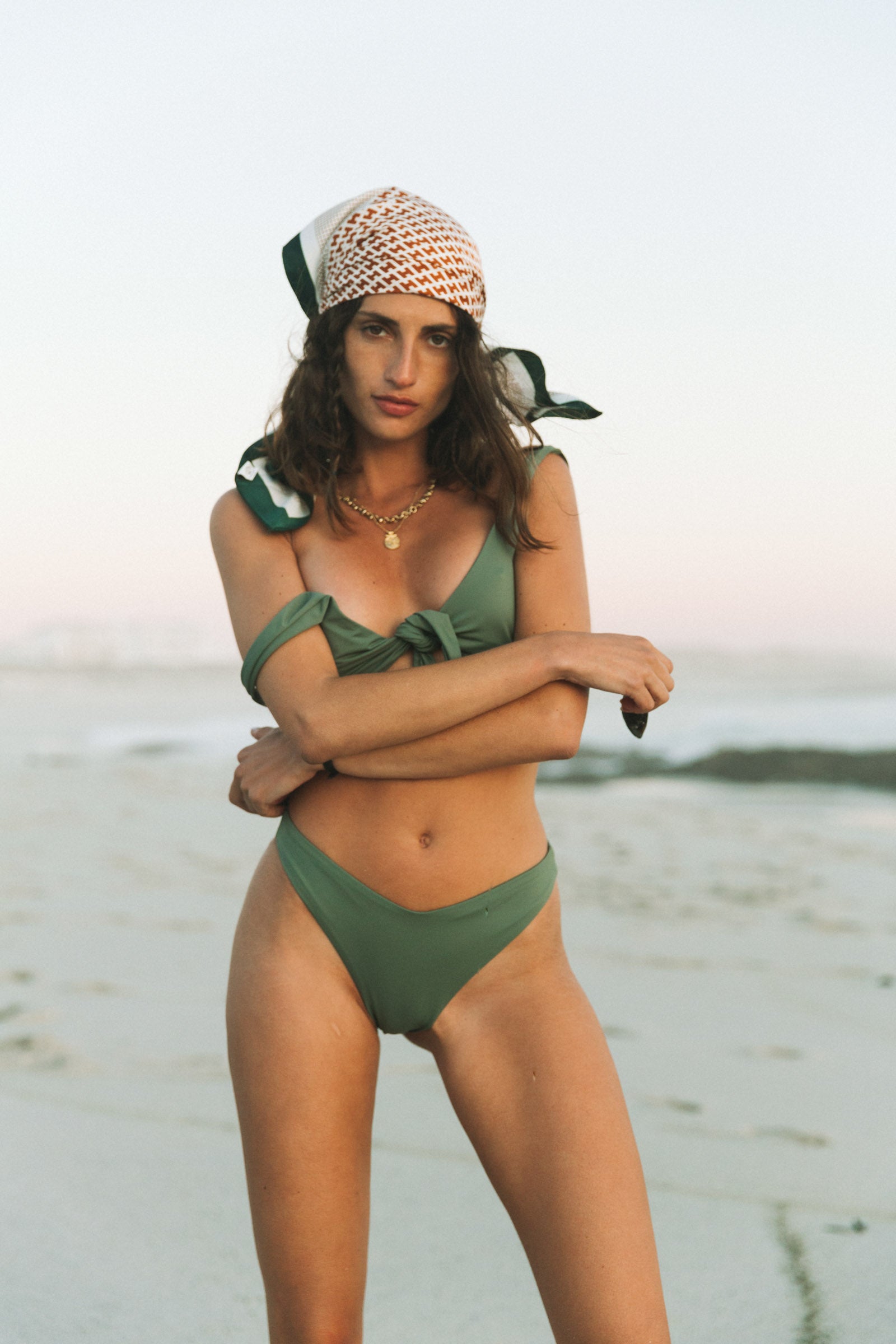 Bikini top Ivy Green
Alle items zijn gemaakt van dead-stock fabric of gerycycled kant. Feel good and do good in Pavo xx Elise

Get ready to turn heads this summer with our stunning Ivy bikini top in the refreshing shade of green, from our new swimwear collection. Reminiscent of the lush palm trees swaying in the tropical breeze.
Designed to elevate your look! The Ivy green bikini top can be paired perfectly with our matching Ivy green bikini bottoms for a cohesive and stylish ensemble, this summer. The knot detail on the front allows you to adjust the fit to your liking, creating a customized look that flatters your curves.
Pavo Couture Amsterdam, committed to sustainability, and our Ivy green bikini top is no exception. Crafted using sustainable materials, making it a great addition to our sustainable beachwear collection. Moreover, this green swimwear top is free from padding, ensuring maximum comfort while you enjoy the summer.
Whether you're planning a tropical getaway or a beach day with your friends. Ivy green bikini top is the perfect companion for your summer adventures. Its vibrant green color is a great on your sun-kissed skin. Therefore making you stand out in a sea of black and white.
The material is resistant to sun cream and oil, so it wont get oil stains.
Experience the ultimate blend of style and sustainability with the Ivy green swimwear top this summer. Get ready to make a statement and enjoy the season to the fullest!
XOXO - Pavo Couture Amsterdam
Closure: Knot closure at the front
Straps & Hooks: -
Padding: No padding
Material: 78% Recycled Polyamide, 22% Elastane
To keep your swimwear beautiful as long as possible, we advise you to hand wash only.