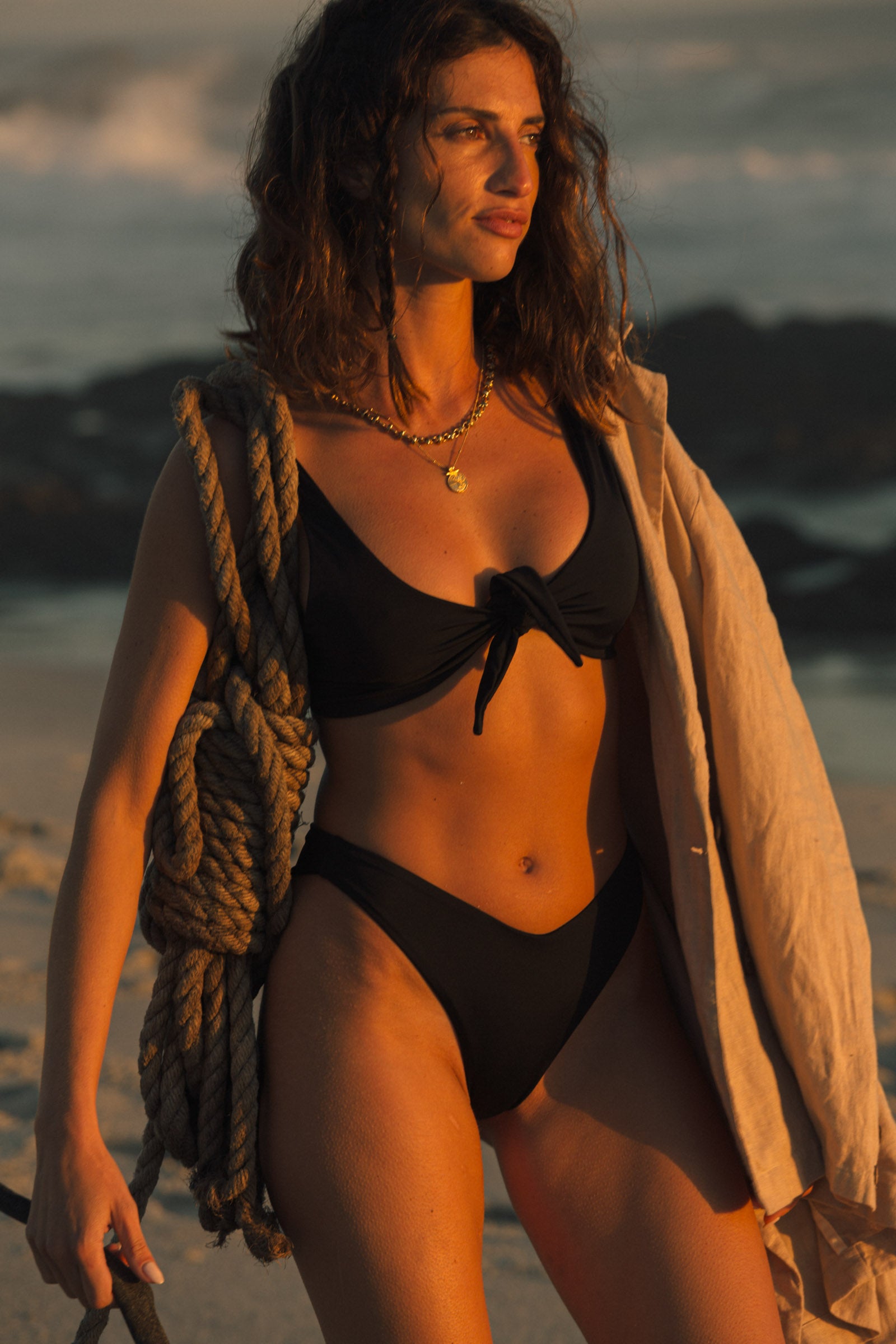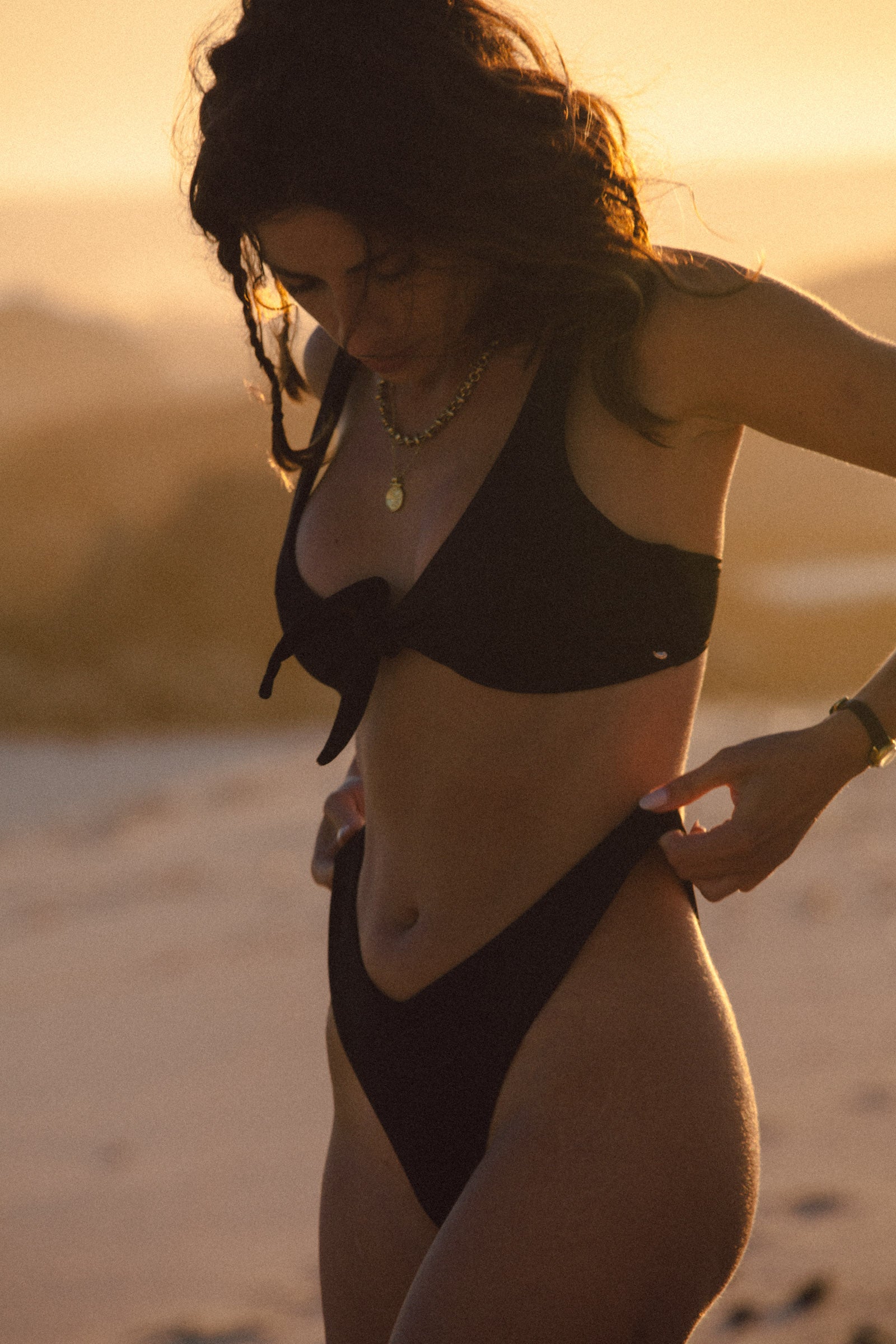 Bikini bottom Ivy black
Only 5 left

Pavo Couture is your go-to destination for luscious lingerie that's both comfy and oh-so-sexy! Founded by Elise van Twillert in 2020, our mission is to give women  the confidence they deserve to help them feel gorgeous every single day. We're about proving that comfort and sexiness can totally coexist- and we're doing it responsibly, using quality materials and dead stock fabric.  
Introducing the Ivy Black, the ultimate black bikini bottoms that will become your go-to for any beach day. These high-waisted bottoms are designed to flatter your curves and provide a comfortable fit. You can enjoy your time in the sun without any worries.
Crafted with recycled yarn, the Ivy Black is not only stylish but also eco-friendly. Making it a perfect choice for conscious consumers. 
Whether you're lounging on the beach, soaking up the sun, or taking a dip in the ocean, the Ivy Black will be your trusty companion. Versatile and timeless, these black bikini bottoms will go with any top and complement any body type.
Don't worry if you are swimming in a swimming pool. These perfect bikini bottoms are ultrachlorine resistant.
Sustainable swimwear
Mix and Match with the Ivy Collection
Made in EU
High-waisted Shape
Enhances your butt
Closure: -
Straps & Hooks: -
Padding: -
Material: 78% Recycled Polyamide, 22% Elastane
To keep your swimwear beautiful as long as possible, we advise you to hand wash only.